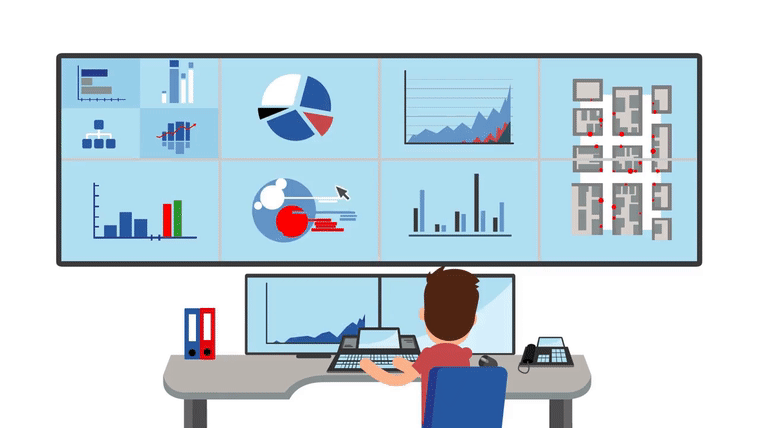 We are your full service DBA – Department, just in a different building. No contracts, we offer Database Administration Services for as little as $1,500 per month for small to medium businesses. Need us on-site, easy, there is nothing like face-to-face meetings. We are located in Southern California however we service all United States locations and beyond.
We develop our own monitoring tools. No need to buy expensive software, your investment is in our DBA Team, not Software. We deliver scale and speed to give you the real-time insights needed to effectively monitor, react, and solve any issue before it becomes an outage. Leverage the untapped value of your machine data to remain competitive and reduce downtime. In addition to our managed services, Remote DBA provides on-demand consulting services that can be customized to meet your specific project needs. Our expert team of full-time consultants can assist your team throughout the implementation of virtually any database deployment, migration, consolidation or develop.
Get peak performance of your SQL Servers by allowing our team of specialized and certified DBAs with proven processes and experience to provide unparalleled service and monitoring. Our SQL Server DBA experts have experience in all versions on all platforms Windows, Linux and Azure, and we are always there for you 24x7x365.
Monitoring of day-to-day operations to architectural design consultations, our SQL Server experts here for you, empowering your success, allowing you to focus on your business and maximum IT success. We are 100% onshore, and here for you around-the-clock.